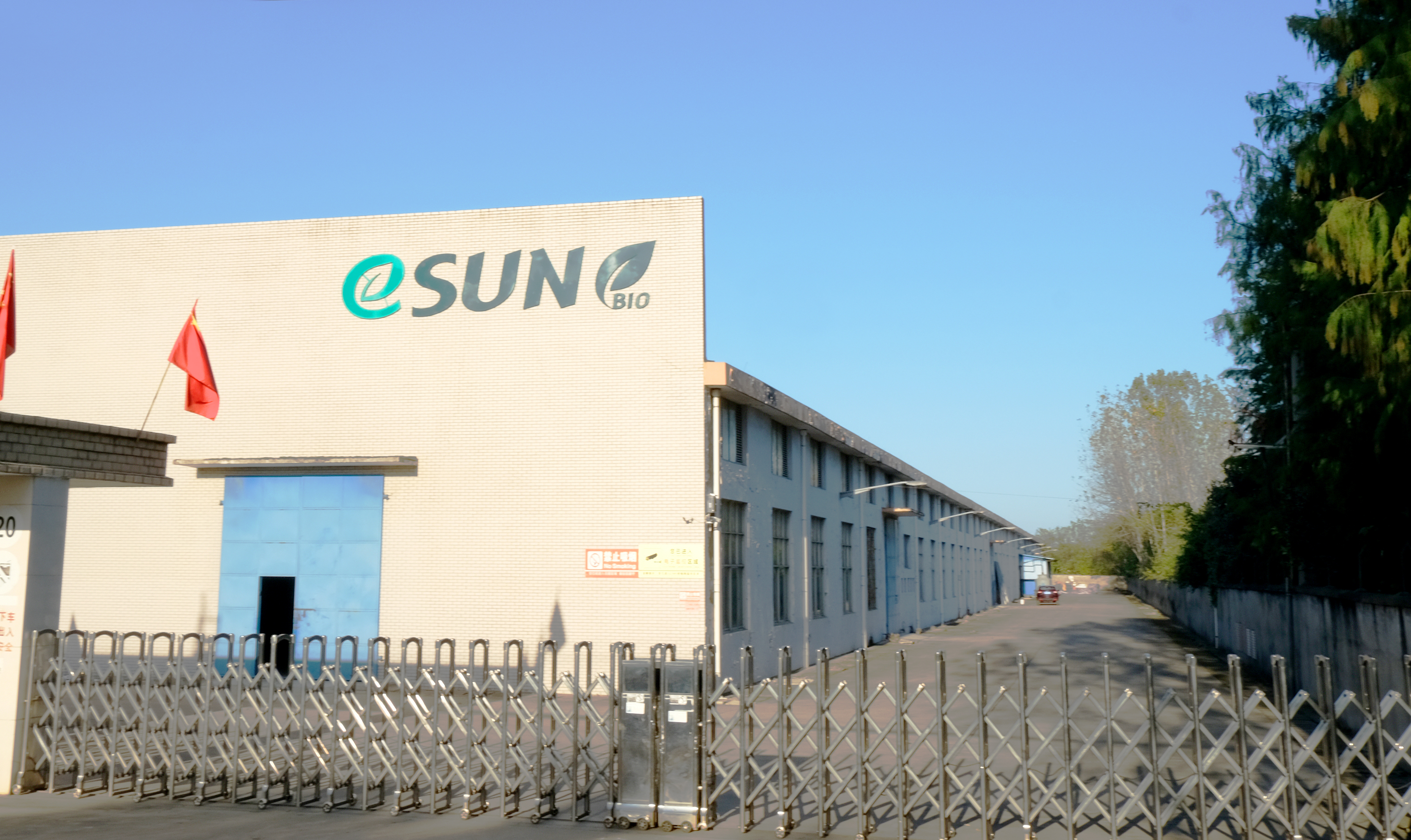 eSUN Bio Material Co., Ltd. is a wholly-owned subsidiary of Shenzhen Esun Industrial Co., Ltd., focusing on the production and sales of disposable compostable products, such as PLA coated paper and paper cups (bowls), biodegradable straws, knives, forks, Spoons, and biodegradable bags.
Based on the accumulation of the head office Shenzhen Esun Industrial Co., Ltd. (brand eSUN) in the compostable material industry for nearly 20 years, eSUN Bio Material Co., Ltd. has natural advantages in product performance control, production, and sales! At the same time, as a production base, the Xiaogan factory also has the advantage of convenient transportation. 
Under the wave of environmentalism, compostable products have begun to enter all walks of life. The packaging and catering industry has ushered in huge innovations and changes. PLA straws have spread all over the country; plastic bags "return at high prices" after replacing production materials; in the future, compostable products will have more room for development. In the industry, in order to seize the opportunity, Hubei Ruisheng New Material Co., Ltd. took advantage of the trend!
Here, we sincerely invite interested partners to join the eSUN film products project-centralized film slitting printing, distributed cup (bowl) making, effectively saving transportation costs and realizing efficient local integrated sales.
Our business philosophy
Use our creative work to provide customers with value-added services.
Our value proposition
Win-win with customers
Prosperity with employees
Symbiosis with society
Our Vision
the leader of Chinese environmental-friendly materials;
the practitioner of sustainable development thoughts
Our Spirit
Integrity- base of life
Innovation- foundation of development
Dedication- demand of improvement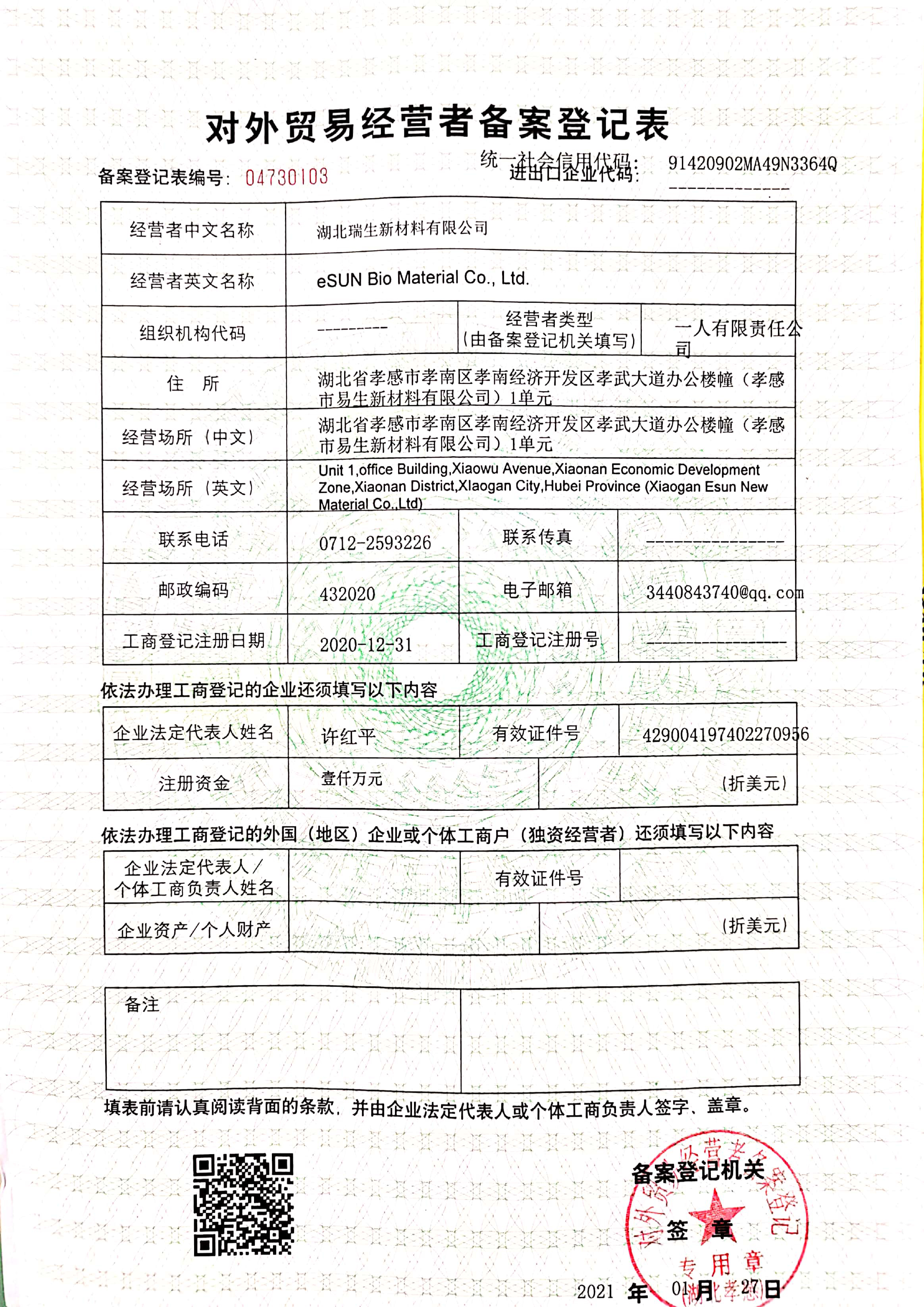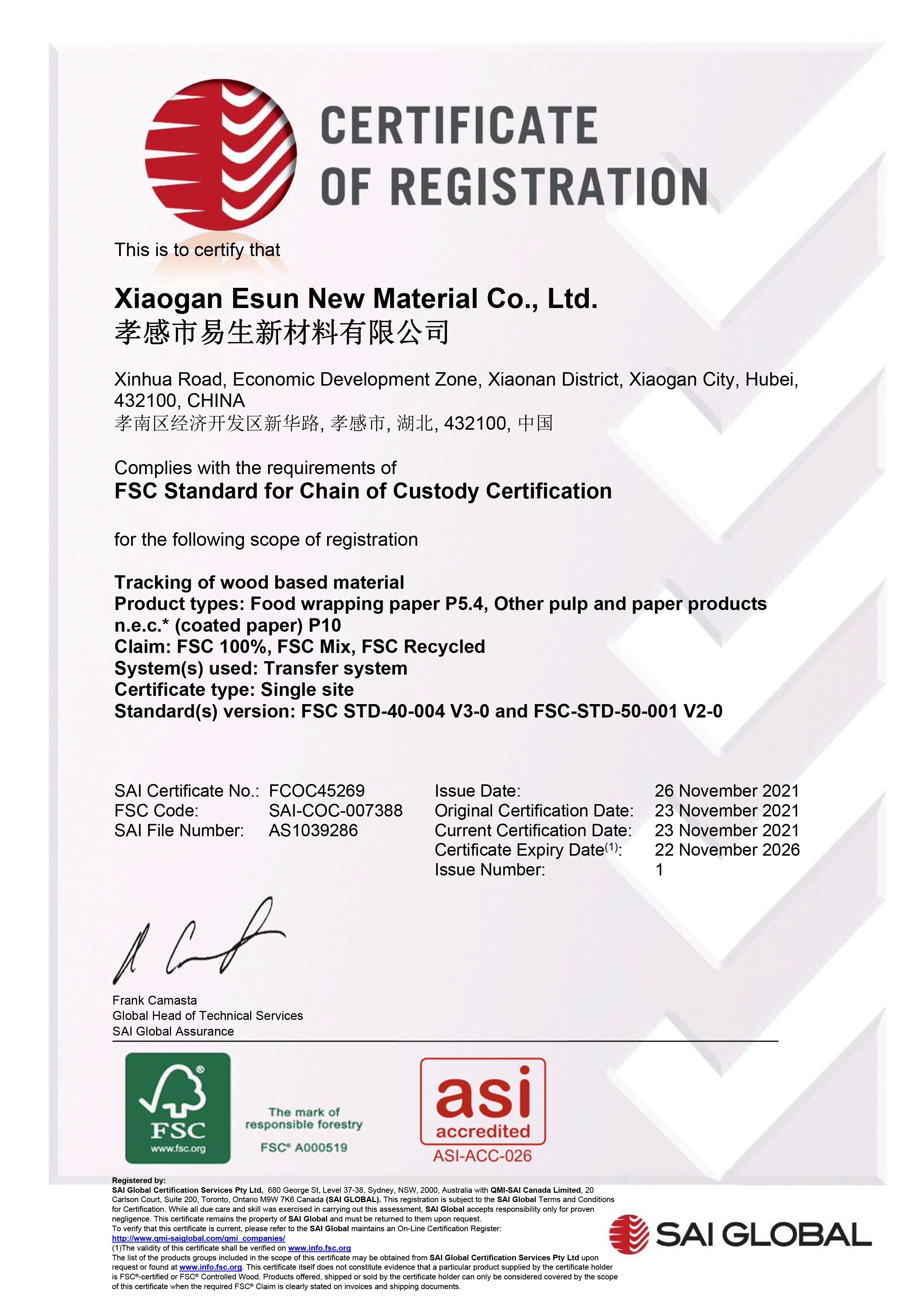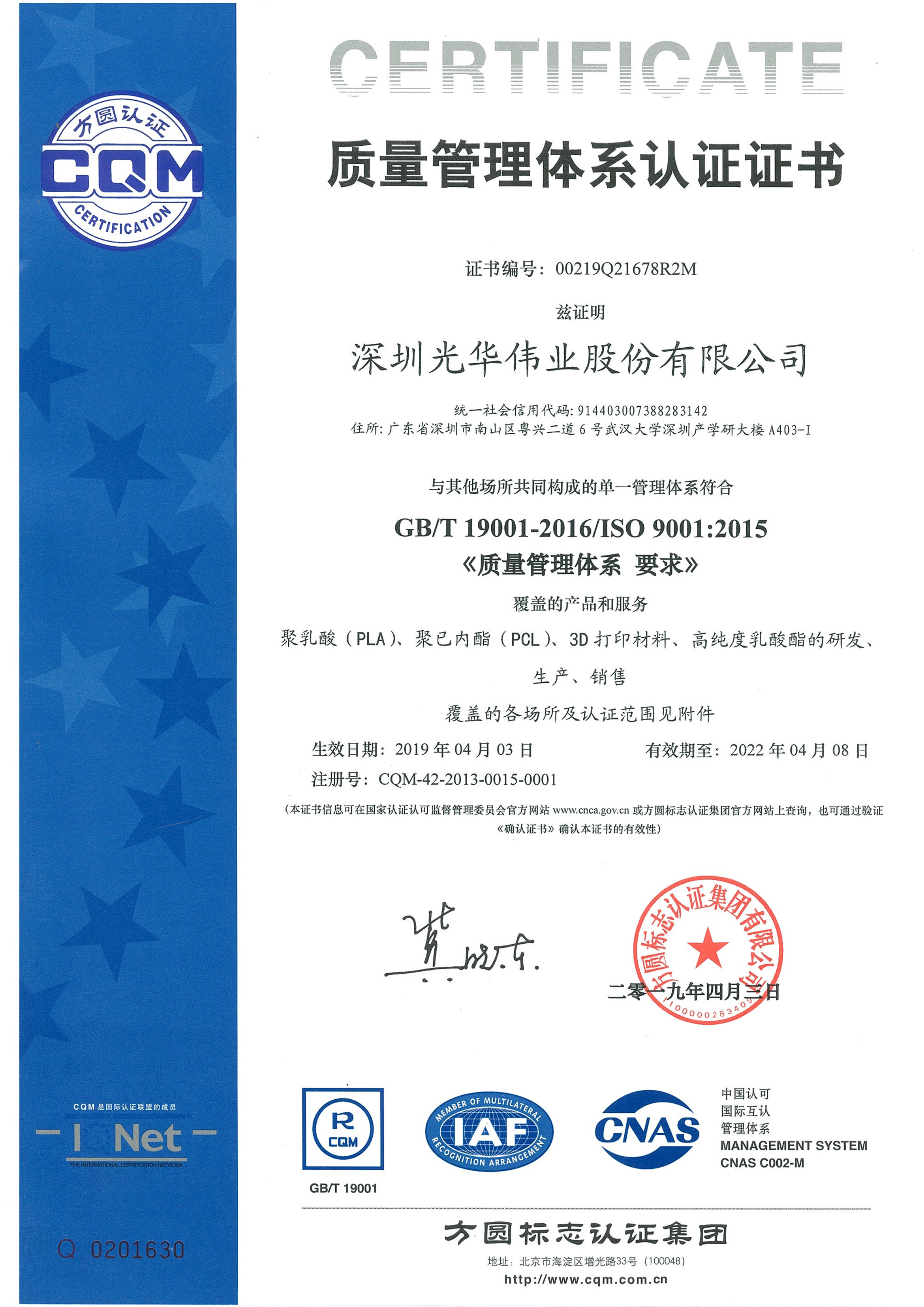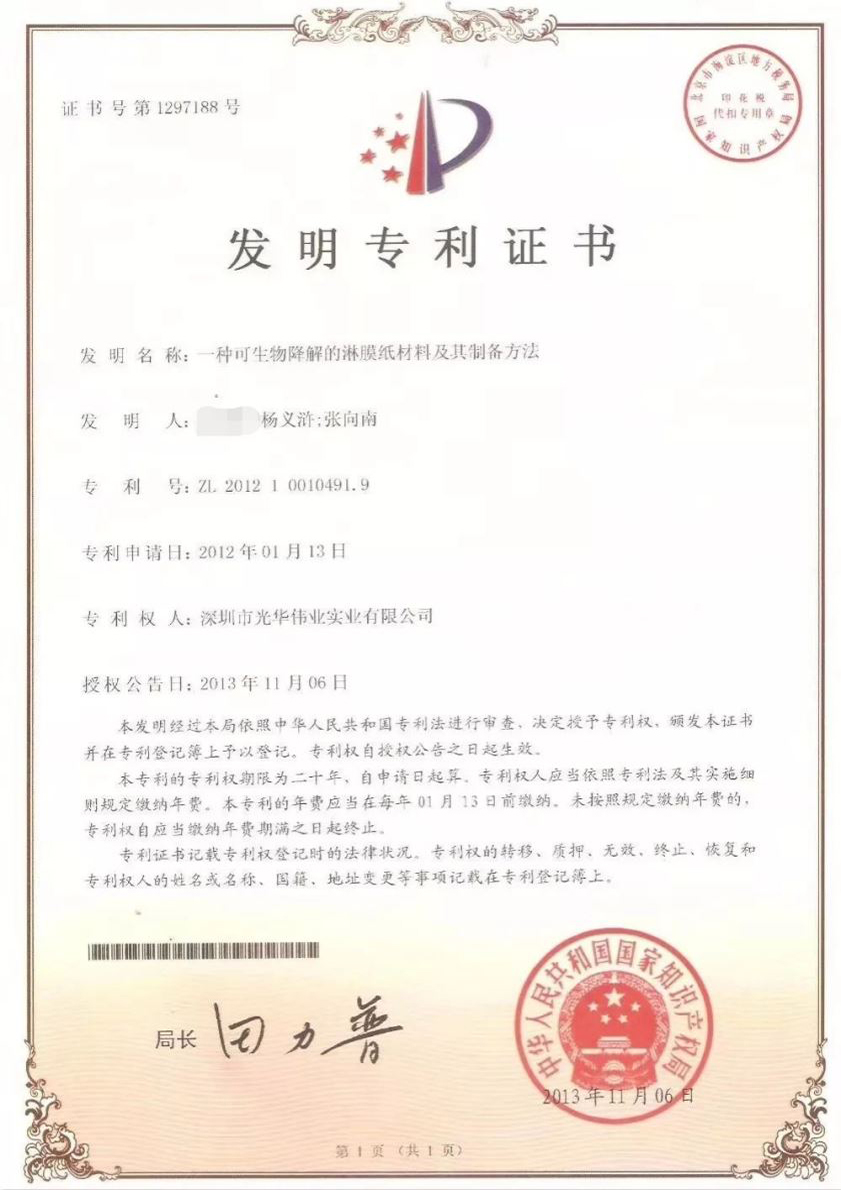 Registration Form for Foreign Trade Operators
Enterprise quality management system certification
Patent Certificate of PLA Coated Paper